Become a Traffup Affiliate
Tell others about Traffup and earn points for your account.
Traffup has grown over the years because of its members spreading the word about world's no. 1 social exchange website. We'd like to reward members who love our service and love to tell others about us.
Here's how the affiliate system works:
100 points when a person referred by you joins Traffup.
5% points when a person referred by you buys points from Traffup.
For e.g. if someone referred by you purchases 5,00,000 points, you get 5% i.e. a whopping 25,000 points from Traffup.
And this bonus applies to every purchase by that referral.
3-Level referral bonus
Your earnings don't stop at level 1 referral. You also earn points when referrals of your referrals join Traffup or buy points from us. It works for 3 levels.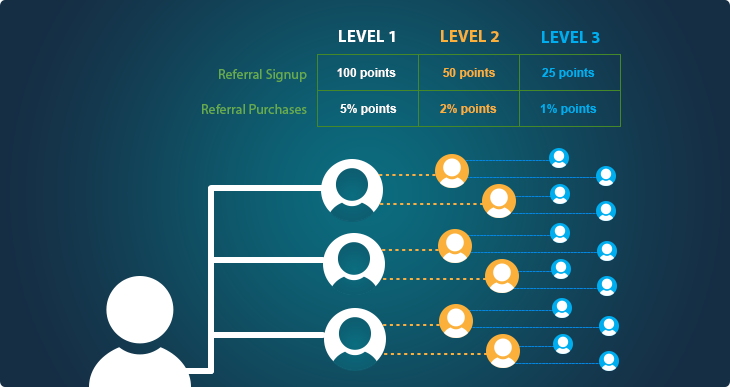 Getting started with our affiliate program is very simple!
Sign up for a Traffup account and visit our affiliate section.
You get a unique tracking link in the form of banners and text links, that you can place on your website/blog or email it to your friends.
Every time a user joins us through your affiliate link or your existing referral (any level) purchases points from Traffup, you get points.